We work with the best in global power industry to generate collaborative solutions that are fine-tuned to specific local requirements. L&T Energy-Power draws on the strengths of its partnerships with:
Chiyoda Corporation, Japan
Since its founding in 1948, Chiyoda Corporation, headquartered in Yokohama, Japan, has built various plants and executed numerous projects in over 40 countries. Chiyoda has constructed many flue gas desulphurisation (FGD) plants for coal-fired power plants. Chiyoda offers EPC services in Japan, and licenses the FGD technology to local licensees in other countries. In addition to offering licensed technologies, Chiyoda has been active in developing new technologies and improving existing technologies. It has constantly leveraged its extensive experience and global network to give it an unrivalled advantage. This partnership will grant L&T Energy-Power exclusive rights to undertake EPC of CT-121 FGD Systems. 
Click here for details on services offered by Chiyoda Corporation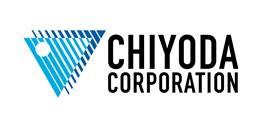 ---
John Cockerill, Belgium (formerly CMI)
John Cockerill is one of the leading suppliers of heat recovery steam generators (HRSGs) in the world. HRSGs are offered either in vertical or horizontal design for gas-based power plants. Both horizontal and vertical HRSG technologies are designed for cycling operation and performance optimisation, benefiting EPC contractors and operators of power plants. John Cockerill has nearly 700 references in HRSGs worldwide.
To design and propose innovative heat recovery steam generator solutions, John Cockerill is able to combine over 200 years of expertise with its desire to conceive the technologies of tomorrow.
Click here to know about John Cockerill
---

Howden Group
Howden was established in 1854 as an engineering firm, and has grown to become a worldwide organisation that has its global headquarters in Renfrew, UK, and employs over 6000 people in 27 countries. The company supplies fans, rotary heat exchangers, compressors and gas cleaning equipment throughout the world to key industries including power generation, petrochemicals, steel making, mining and cement production.

Howden is owned by the Colfax Corporation, based in Fulton, Maryland, USA and listed (CFX) on the New York Stock Exchange.

The joint venture with Howden provides for design, engineering, manufacture and supply axial fans and air preheaters to thermal power plants ranging between 100 MW to 1200 MW.
Click here to know about Howden Group

---
Mitsubishi Power, Ltd., Japan
Mitsubishi Power, Ltd, Japan, one of the core subsidiaries of Mitsubishi Heavy Industries Group, offers cutting-edge technologies and energy solutions for the power industry and has decades of experience in manufacturing ultra-supercritical/supercritical boilers and turbines. It possesses state-of-the-art technology and has the world's most extensive references of large capacity ultra-supercritical/supercritical boilers and turbines.
Its unrestricted, exclusive Technology Transfer Agreement enables L&T Energy-Power to design, manufacture, erect and commission ultra-supercritical/supercritical boilers and turbines (up to 1000 MW), and pulverisers.
Click here to know more about Mitsubishi Power
---
Mitsubishi Electric Corporation, Japan
Mitsubishi Electric has been a leader in the world's electrical industry since 1921. With operations in 16 countries and more than 140,000 employees, Mitsubishi Electric Corporation, Japan, has worldwide operations covering power generation, transmission & distribution, medium- & low-voltage switchgear & systems, nuclear systems and power information & communication technology.
Stator cooling systems available for Mitsubishi Electric turbine generators are divided into three types - air-cooled generators, hydrogen-cooled generators and water-cooled generators and cover a wide output range up to 2000 MVA class.
Click here to know more about Mitsubishi Electric
---

Sargent & Lundy LLC, USA
Sargent & Lundy provides complete consulting, engineering and project development services for all types of fossil fuel power generation and power delivery projects. Its record of accomplishments includes the design of close to 1000 power plants totalling over 122000 MW for clients worldwide.
Globally available and locally accessible, S&L has had an association spanning 25 years with L&T. The JV, L&T-S&L has a team of experienced engineers who deploy advanced technology to engineer customised solutions for power projects around the world.
Click here for details on services offered by S&L
---