L&T Power's capability spectrum embraces Coal and Gas-based projects. Our expertise encompasses virtually every aspect of design, engineering, manufacture, construction and project management.
Supercritical Technology
The term "supercritical" refers to main steam operating conditions, being above the critical pressure of water (221.5 bar). The significance of the critical point is the difference in density between steam and water. Above the critical pressure there is no distinction between steam and water, i.e. above 221.5 bar, water is a fluid.
 

Supercritical steam cycle with one reheat.

a − b : Condensate cycle up to Deaerator
c : Boiler feed pump discharge
c − d : Feed water heating
d − e : Main steam generation
e − f  : Expansion in turbine
f − g  : Reheat steam generation
g − h : Expansion in turbine
In supercritical cycle, equipment is designed to operate above the critical pressure of water. Supercritical boilers are once-through where in the feedwater enters the economiser and flows through one path and main steam exits the circuit. Typically current supercritical units operate at 242 bar main steam pressure, 565ºC main steam temperature and 593ºC reheat steam temperature.
History
Supercritical technology has evolved over the past 30 years. Advancements in metallurgy and design concepts have made supercritical technology units extremely reliable and highly efficient. Modern supercritical technology is largely available in Japan and Europe for Boilers & Turbines ranging upto 1000 MW.
Advantages of Modern Supercritical Technology
Higher Efficiency
Supercritical steam conditions improve the turbine cycle heat rate significantly over subcritical steam conditions. The extent of improvement depends on the main steam and reheat steam temperature for the given supercritical pressure. A typical supercritical cycle having turbine throttle pressure of 242 bar with temperatures for main steam and reheat steam as 565ºC and 593ºC respectively, will improve station heat rate by more than 5%. This results in fuel savings to the extent of 5%. Overall supercritical power plant efficiency of 42% is achievable with current supercritical parameters.
Emissions
Improved heat rate results in 5% reduction in fuel consumption and hence 5% reduction in CO2 emissions per MWh energy output. Typically for 800 MW supercritical unit the annual reduction in CO2 emission will be about 725,000 tonnes of CO2 with respect to baseline emission established by CEA for 2008 – 2009.
Supercritical technology based thermal power project is a potential candidate to avail the benefits under Clean Development Mechanism (CDM) established by United Nations Framework Convention on Climate Change (UNFCCC).
Operational Flexibility
Supercritical technology units also offer flexibility of plant operation such as:
Shorter start-up times

Faster load change flexibility and better temperature control

Better efficiency even at part load due to variable pressure operation and

High reliability and availability of power plant
Construction Management Capability Centre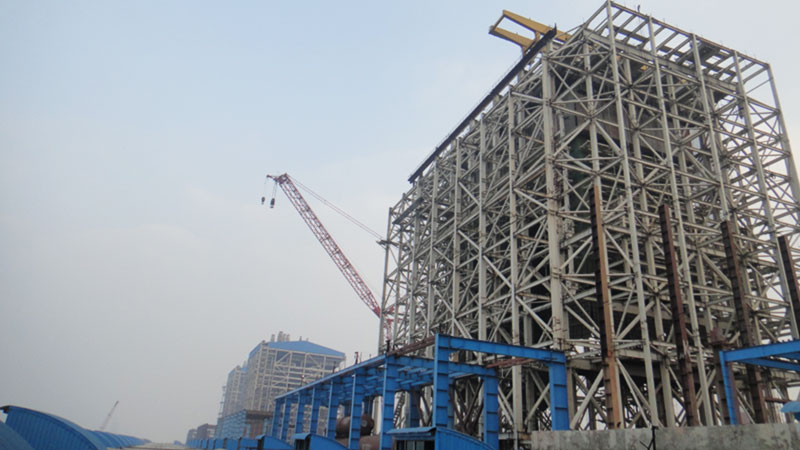 The Construction Management Capability Centre (CMCC) of L&T Power plays a key role in the smooth progress of all our projects. The team has been formed to spearhead construction of power projects till they are handed to customers.
A repository of construction knowledge, CMCC has built capable teams comprising 60-70 members at each of the ongoing EPC sites - Rajpura (2x700 MW), RRVUNL (2x660 MW), Koradi (3 x660 MW BTG), APPDCL (2x800 MW STGi), JP Nigrie (2x660 MW STG), Malwa (2x600 MW BOP), DB (2x600 MW BOP) and RAPP (2x700 MW BOTI) for construction management.
Armed with strategic planning, the team at head office ensures availability of drawings, documents and technical support to respective site teams, thereby playing a key role in timely delivery of projects.
Quality Management Capability Centre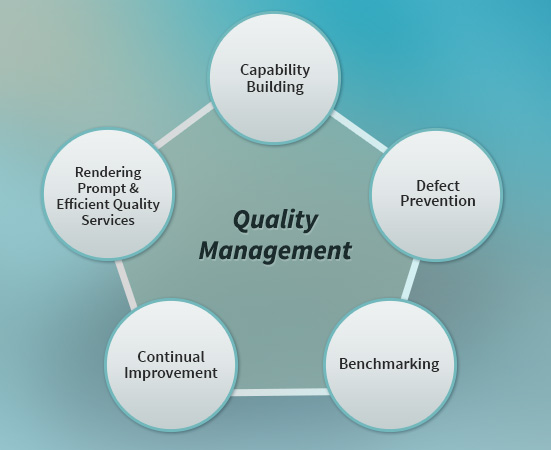 The Quality Management Capability Centre (QMCC) ensures consistency in its offerings at all the stages of the project lifecycle and for all projects of L&T Power. The key objective of the Centre is to ensure a customer-centric organisation through the institutionalisation of processes and systems, and to meet the quality benchmarks of products and services against requirements established in contractual documents.
The QMCC also ensures sustainable continual improvement towards achieving customer satisfaction. This is achieved with the vision of 'Doing it right first time, every time & in time' being deployed through capability building, defect prevention & benchmarking, continual improvement and rendering prompt & efficient quality services.
The QMCC gives L&T Power an unmatched edge when it comes to end-to-end building and management of large power projects.
Central Planning and Monitoring Capability Centre
The Central Planning and Monitoring Capability Centre (CPMCC) is responsible for planning, scheduling, monitoring and MIS for all the projects of L&T Power.
All planning functions (including project HO planning and site planning) work as extended arms of CPMCC. The key functions of CPMCC are:
Standardisation of planning and monitoring processes across L&T Power

Creating and nurturing a pool of competent planning engineers and their deployment in projects

Designing and maintaining the Project Monitoring Centre

Benchmarking (including practices, activity duration, resource utilisation)

Exception reports for senior management

Standardisation of review templates, and promotion of effective planning and monitoring using software like Primavera, DMS, E-Alps, et al

Acting as

a single window for reference of all projects, and optimising time and project costs.
Environment, Health & Safety Capability Centre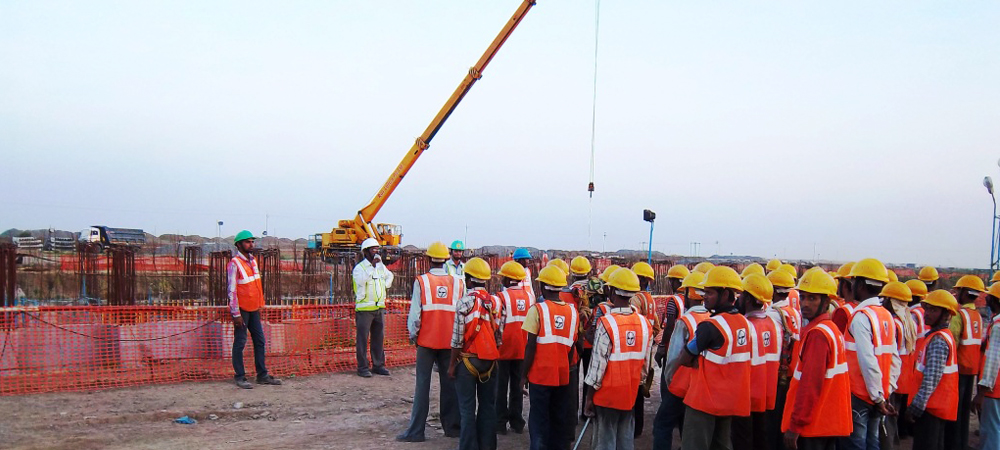 The Environment, Health & Safety (EHS) Capability Centre has developed operating procedures for effective EHS management system across all functions in L&T Power. Besides implementing the EHS programmes for smooth operations at project sites and offices, the capability centre also identifies training needs to help put the EHS management system in effective use.
It ensures compliance through a system of monitoring and audit. Regular site inspections to monitor and measure EHS performance, incident investigation, non-conformity, status of corrective action & preventive actions, and assisting various functions by deploying specialist EHS resources are the continuous activities of the EHS Capability Centre.
The Centre is testament to L&T Power's commitment towards health and safety of employees at all project sites.
Commissioning Capability Centre

The Commissioning Capability Centre undertakes commissioning of thermal power plants of L&T Power. The commissioning team endeavours to provide services for the commissioning of power plants conforming to prudent utility practices. The aim is to achieve safe, reliable and environment friendly power plant commissioning and total customer satisfaction.
Besides playing a key role and coordinating in the completion of construction and testing of the plant (including performance guarantee test till the plant is handed over to the customer), the Commissioning Capability Centre also finalises the acceptance standards for taking over from contractors and preparation & approval of commissioning. The Centre is responsible for liaising with the owner's engineer and O&M group and for resolving all issues coming up at the commissioning stage.